Frank Erwin Center | Austin, Texas
Fans of heartland rock, get ready for Bob Seger and The Silver Bullet Band!! One of the most successful songwriters of all time, Bob Seger is coming to take you back to days before on the 24th October 2017 at the Frank Erwin Center. Don't miss out on your chance to see what could be the best show of your life – book your tickets to Bob Seger and The SIlver Bullet Band NOW while they last!!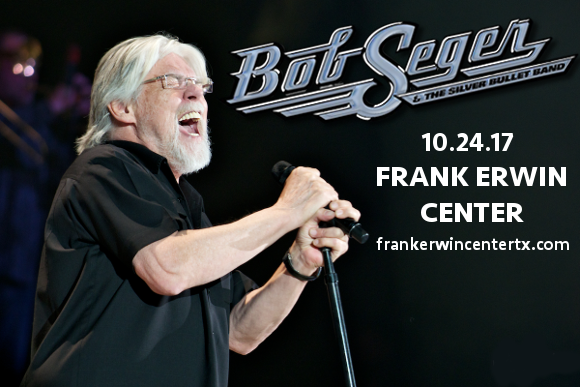 With a performing and musical career of over 60 years, Bob Seger is truly a legend in music. Starting out on the live scene in 1961 with the three-piece The Decibels, followed by a four-piece called The Town Criers. Initially covering songs by other artists in addition to writing their own material, The Town Criers gained a loyal following. As Bob Seger and The Last Heard, he released the single "East Side Story," in 1966, which was his first big hit in Detroit, selling 50,000 copies.
From there, Bob Seger's songwriting skill and ambition knew no bounds – he released four more singles under the same name, then went on to form several new bands, gradually, doggedly finding success in more and more states until he became a household name across the entirety of the US!
Don't miss out – get your tickets to see Bob Seger in person today.